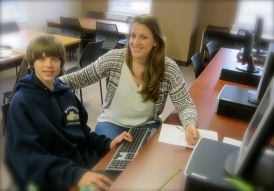 SAT and ACT classes are here!
1-1 student to teacher ratio
Schedule at students convenient time
Instruction on test skills and strategies
Unlimited timed practice tests
Qualified instructors
CLICK HERE:
To view to 2014-2015 SAT and ACT test dates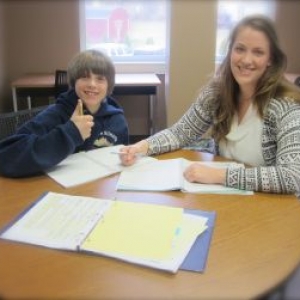 Our Mission
"The mission of Saratoga Learning Center is to empower students and enable them to recognize and optimize their full potential."

Susan Kiley, M. Ed.
Director
Testimonials
Still can not thank you enough for your expertise and your Learning Center.  Ethan is again and again just inspired by every session he has with his tutors. Indeed he is now asking for a tutor for French.  Wondering if you can help out with that.  Just that he is asking for help is so great.

The positive experience my daughter had working with you and the tutors at the Learning center was wonderful. Michelle was able to increase her SAT scores 200 points in both reading and math. She came away from the sessions with a greater understanding of test taking strategies. I am confident that this will help her to continue to achieve all she wants when she attends SUNY Oneonta. (Her first choice of a college) Feel free to use Michelle as a reference at any time.

I really appreciated the help I received with the ACT test. I feel way more confident and was really thankful for the advice I got from the tutors. They helped me understand and interpret the material. I will definitely recommend the Learning Center to anyone needing extra help.

I thought it was very helpful and explained very well. I could tell that the tutor knew what he was doing. He made sure to ask questions and to make sure I was understanding. The tutor was also very patient when explaining an answer.

I have learned a lot of great tips from the tutors.  they have been a huge help.  I loved the practice tests, they really gave me a good insight and practice on what the actual SAT test we/ll be like.  And thanks for being so flexible!

Readily available hours, wonderful customer service; useful and informative, very helpful and specific tutoring for my specific needs.  Would recommend to anyone!

Thank you!